QUICK DESCRIPTION:
An off grid solar system does not depend on the grid or eg need the grid to work, (depending on the context). Energy is independently generated by rooftop or ground mount solar panels, this ALTERNATIVE energy is send to a charge controller/regulator/MPPT (Maximum Power Point Tracker) that manages the charging rate ETC and makes sure the batteries are not over or under charged ETC. From there normally the energy (DC - Direct current) is stored in batteries and then usually drawn out through an eg inverter that converts the special energy to AC (Alternating Current) that can be used to power appliances, & eg lights and electronics etc energy saving in nature.
BENEFITS OF AN OFF GRID SOLAR SYSTEM FROM GREENRSA;
No eg grid connection required. With these systems you can get off the grid but still have power, depending on the context.
COMPONENTS:
Solar Panels

MPPT (Maximum Point Power Tracker) / Regulator / Charge Controller SPECIALIZED

Batteries

Inverter(s)

Cables & Fittings
SOLAR SYSTEMS GROUP SA SYSTEM DIAGRAM: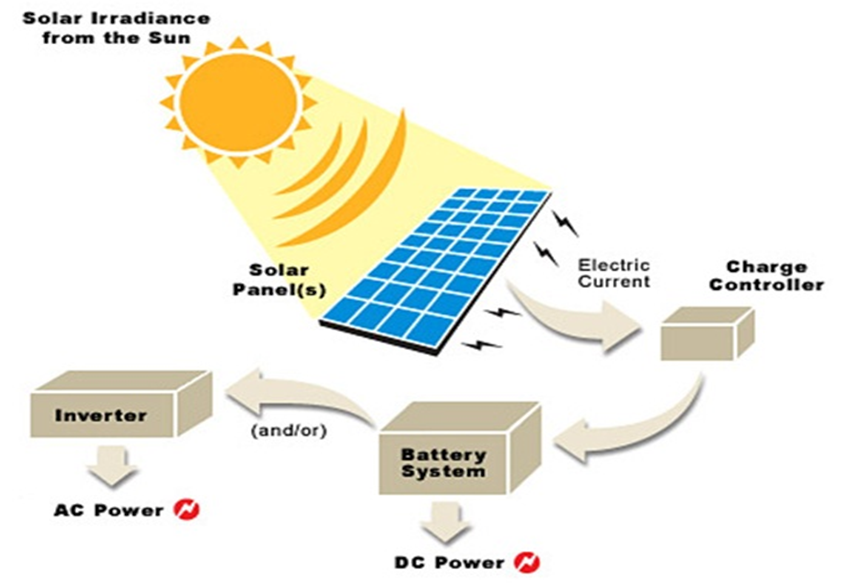 INFORMATION REQUIRED FOR A QUOTATION:
INSTALLED SYSTEM IMAGES:
VIDEOS OF :
KEYWORDS: